WOLF WARRIOR 11 2X1200W 60V 35Ah >4800W max--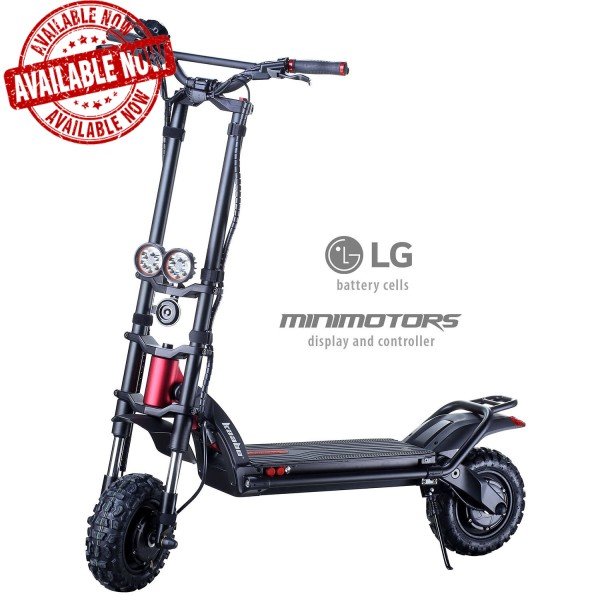 Πατήστε στην εικόνα για φωτογραφίες
Με μόνο 800 χιλιόμετρα , αγρατζούνιστο , σαν καινούριο με την μπαταρία των 35 Ah SAMSUNG,
Minimotors controller display, πλήρως υδραυλικά δισκόφρενα, με ελαστικά δρόμου,
αναρτήσεις υδραυλικές εμπρός και ελατήρια πίσω.
Το καλύτερο πατίνι με δύο κινητήρες για το 2020.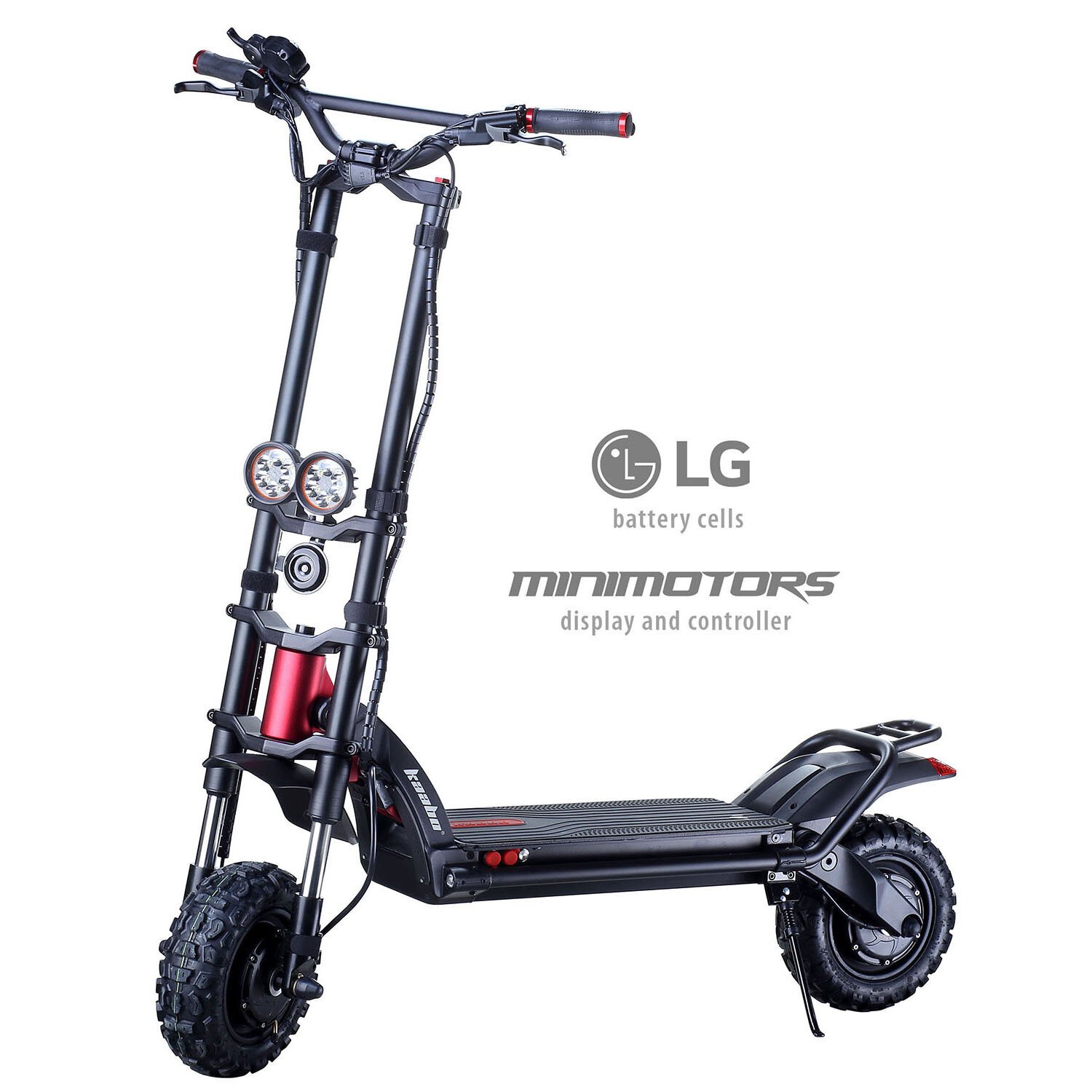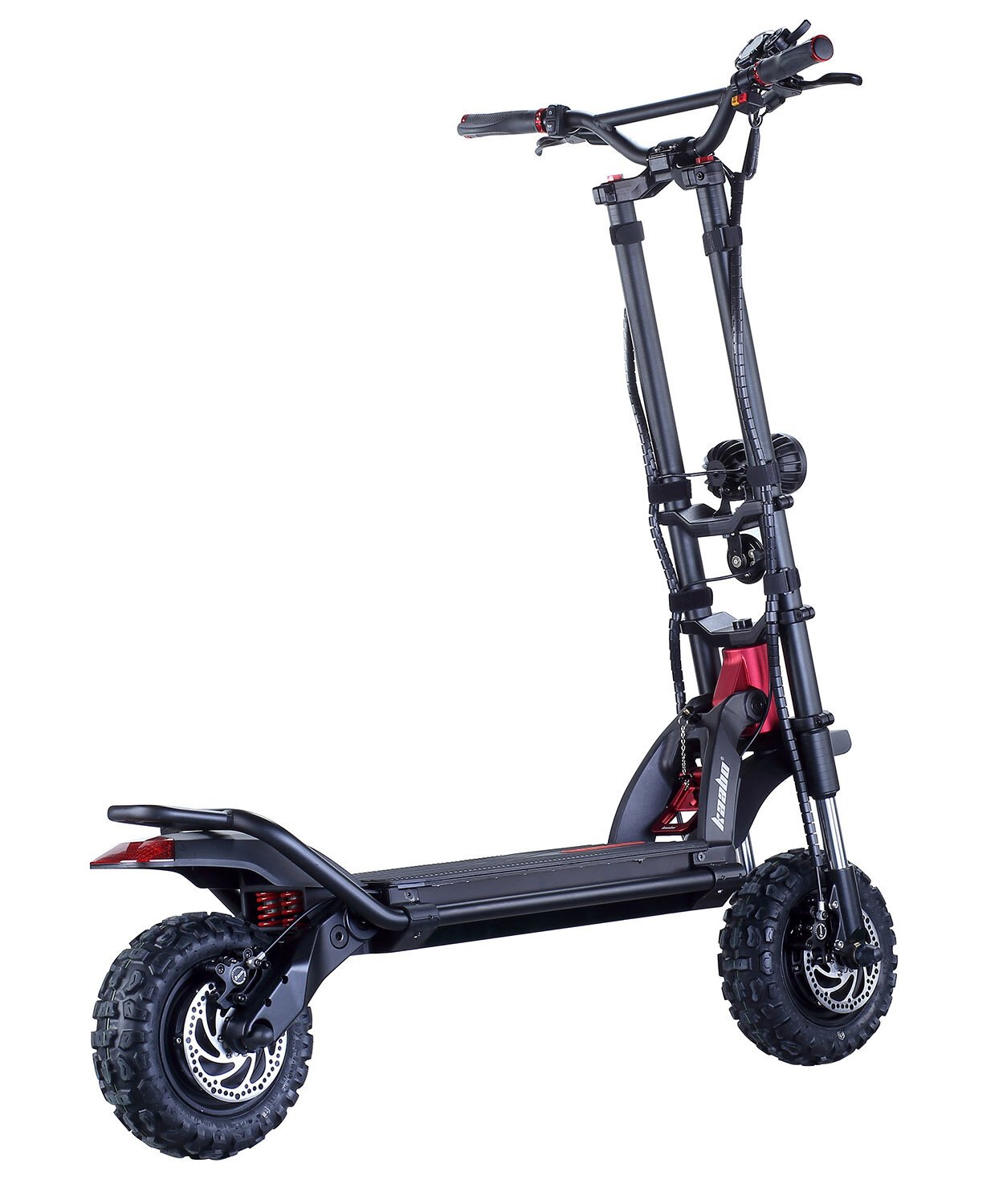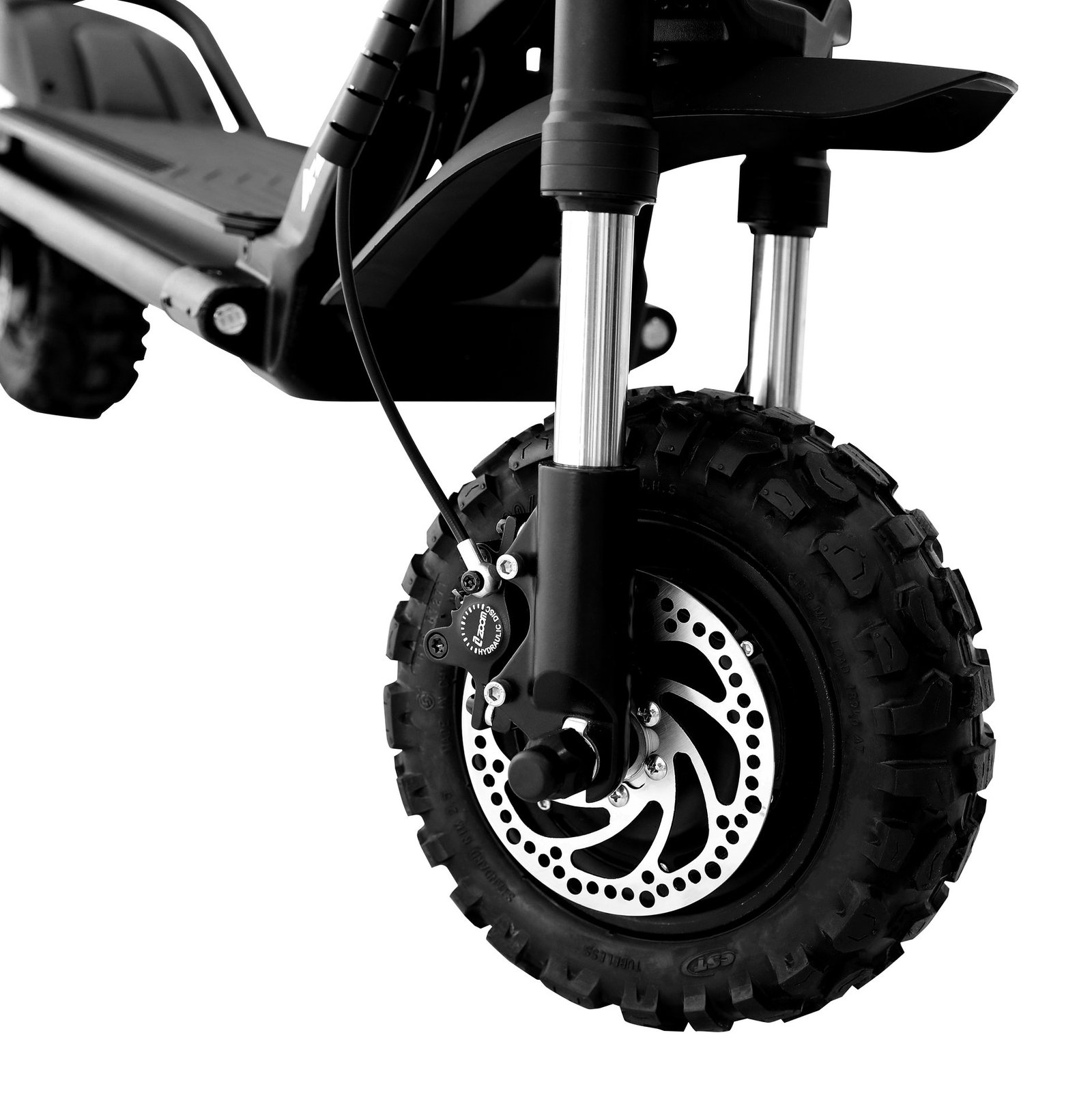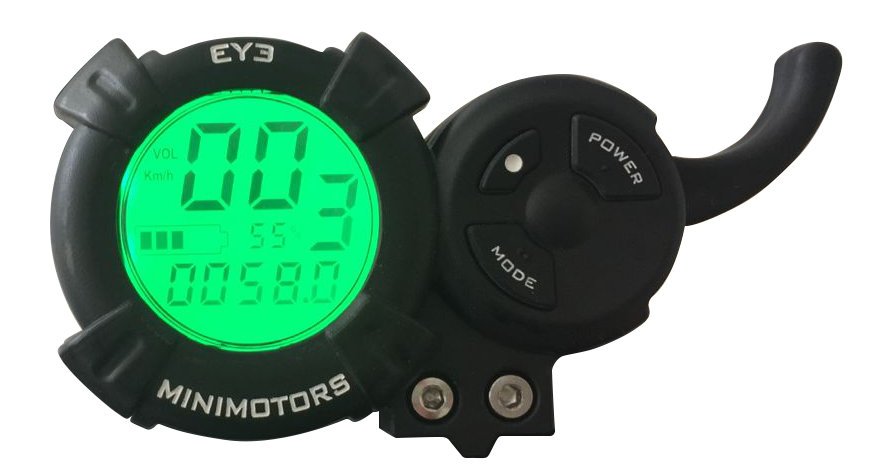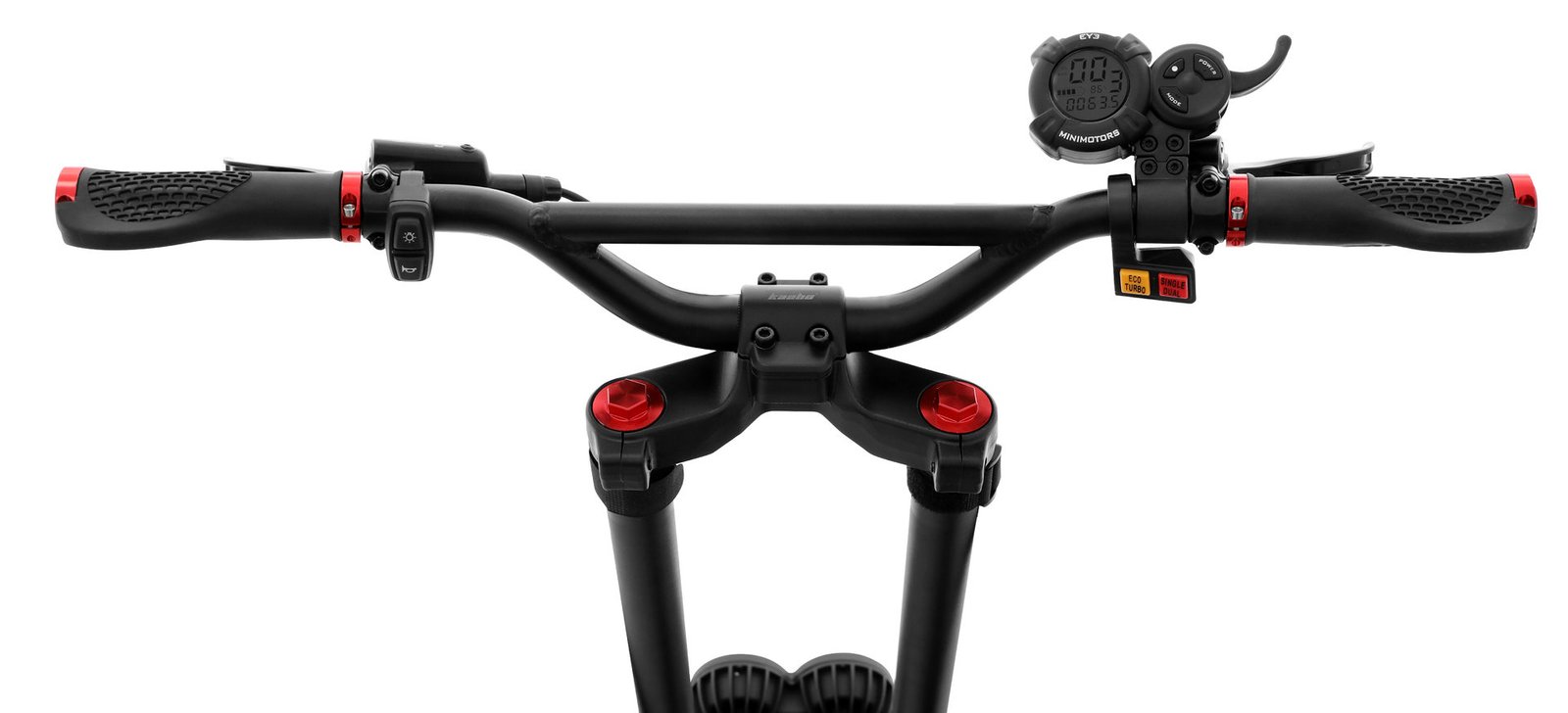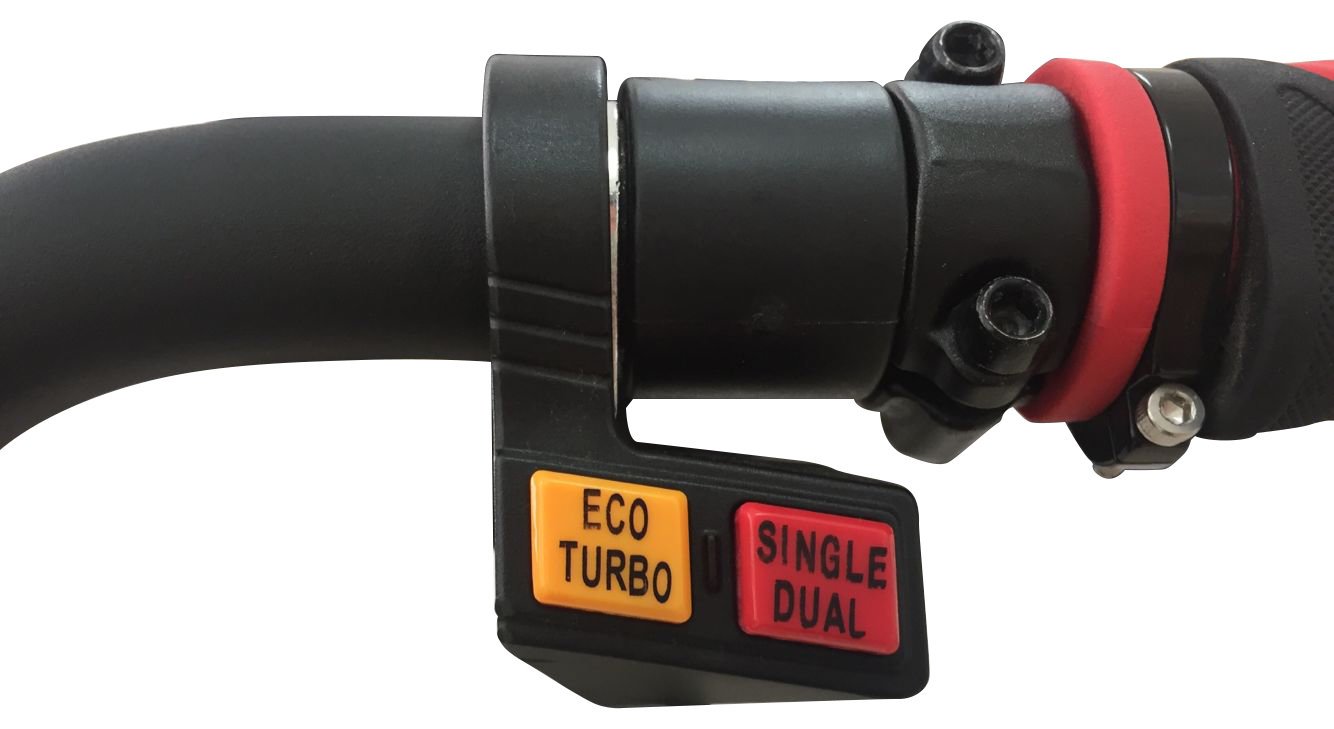 Wolf Warrior 11 - TOP 2 model in the world for 2020! Power, comfort and adrenaline ! Wolf Warrior 11 is the next most powerful electric scooter in the Kaabo series, with two motors with a nominal power of 1200W (over 4800W total peak power) and an extremely powerful Li-ion battery of 60V / 26 Ah or LG / Samsung Li-ion 60V / 35Ah ! With this scooter you can change the distance up to 150 km . The scooters are equipped with LCD display and Minimotors controller , front double hydraulic and rear spring suspension, 11x3.5 "pneumatic tires, double disc hydraulic brakesand electric brakes with EABS function and battery regeneration , Key Ignition , wide base, strong LED lights , electric horn. This model is a great choice for people traveling long distances every day, looking for more independence and emotion when moving. The characteristics of the scooter allow it to be used for extreme terrain and movement ( Off-road ), thanks to the different driving modes - Eco / Turbo, Single / Dual drive and the possibility of placing Off-road tires.
* Additional option: Scooter insurance, liability and accident!
Brand
Kaabo
Model
Wolf Warrior 11
Mileage (km)
≈ 100
≈ 150
Maximum speed (km / h)
up to 25 recommended, up to 80 potential on the scooter
Motor - rated power (W)
2 X 1200
Maximum slope of ascent
≈ 45 °
Battery
DMEGC Li-ion 60V / 26 Ah
Samsung / LG Li-ion 60V / 35 Ah
Battery charging time (h)
≈7
≈9
Display type
LCD Minimotors EY3
LCD Minimotors EY3
Minimotors 2x60V / 40Ah
Minimotors 2x60V / 40Ah
Battery scooter weight (kg)
44
46
Maximum load capacity (kg)
up to 150
Suspension
Front double hydraulic; Rear with shock absorbers
Dimensions of the scooter in the unfolded state (d / w / h), mm
1,260 x 660 x 1,250
Dimensions of the scooter when folded (L / W / H), mm
1,500 x 270 x 470
Tire size (inches)
11.0 x 3.5
Tire type
Pneumatic tubeless (front and rear)
Headlights
LED
Side lights
Rear lights
Turn signals
NO
Type of braking system
Hydraulic disc (160mm) + electric EABS with battery regeneration
Scooter warranty (months)
24
Warranty of electrical components (months)
12
Certificates
CE, RoHs, CCC